1.android-floating-action-button
author:futuresimple stars:5565
Floating Action Button for Android based on Material Design specification.
author:Clans stars:4276
Yet another implementation of Floating Action Button for Android.
author:makovkastar stars:3978
Android Google+ like floating action button which reacts on the list view scrolling events. Becomes visible when the list view is scrolled up and invisible when scrolled down.
author:gowong stars:1450
Library that implements the floating action button to sheet transition from Google's Material Design documentation.
author:wangjiegulu stars:1143
Pretty floating action buttons.
author:JoaquimLey stars:984
A multi-functional FAB component with customizable options.
author:andremion stars:954
A simple Floating Action Button that shows an anchored Navigation View and was inspired by Menu Material Fixed created by Tommaso Poletti
8.fab
author:Scalified stars:816
This Library contains implementation of the Floating Action Button for Android.
author:konifar stars:731
This library supports Floating Action Button transformation in Material Design Guideline.
author:Karumi stars:635
ExpandableSelector is an Android library created to show a list of Button/ImageButton widgets inside a animated container which can be collapsed or expanded.
11.CounterFab
author:andremion stars:574
A FloatingActionButton subclass that shows a counter badge on right top corner.
12.FAB-Loading
author:SaeedMasoumi stars:574
A loading animation based on Floating Action Button.
13.FABToolbar
author:fafaldo stars:556
A floating action buttons which are transformed into toolbar.
14.Fabulous
author:faizmalkani stars:494
Library to use the Floating Action Button (FAB) from Android L on Jellybean and KitKat.
author:bowyer-app stars:463
Provides the Floating Action Button Transition as specified in the Material Design Guide in a simple library.
author:yavski stars:406
A simple to use library addressing the lack of support for Speed dial transitions in Design Support Library.
author:coyarzun89 stars:346
It is based on FabTransitionLayout.
author:HarinTrivedi stars:333
A general purpose android UI library to show a user show menu in accordance of Floating action button with modern way of material design guidelines. https://harintrivedi.github.io/FABRevealMenu-master/
author:GautamGupta stars:287
FAB to Toolbar Button library for Android Material Collapsing Toolbar.
20.floatingMenu
author:rjsvieira stars:264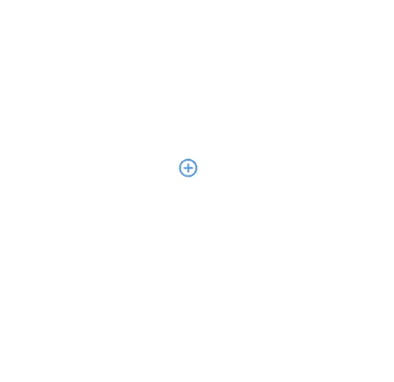 An orbit-like floating action button with animation features.
author:Adirockzz95 stars:244
Android Library to create Floating Action Button Animations.
author:kobakei stars:156
This project aims to implement FloatingActionButton's speed dial animation in material design guideline.
author:dimorinny stars:115
A floating text button component.
author:robertlevonyan stars:83
This view is for replacement of standard Floating Action Button from Google Support Library. It is easy to use, customizable and you can also add text to button.
25.PentagonFloatingActionButton
author:developer-shivam stars:73
Animation that creates a pentagon shape with showing buttons on the click of floating action button. This project illustrated the use case of ValueAnimator and how to create and add views dynamically.
26.OMFM
author:DeKoServidoni stars:58
Another floating action button menu with expand/collapse behavior.
author:EdSergeev stars:40
Android floating action button (fab) with text.
28.MutativeFab
author:aniketbhoite stars:31
This is an animated FAB-button with text.
author:mmoamenn stars:25
A library that lets you create a floating button which shows in your app screens. You can drag and drop it anywhere in your application and you can configure it on runtime to navigate through your predefined shortcuts.
author:HemendraGangwar stars:8
Create square float action button using this example!